Welcome to Hotel Nember & Garden – Jesolo
Wake up each morning to the sound of the waves, take a stroll along the beach, watch the sunrise and listen to the children playing by the sea.
Relax in the sunshine and enjoy the day.
The hours pass unobserved and suddenly it's evening.
Go out, enjoy yourself and come back to rest, until you wake up next morning once more to the sound of the waves……
The Hotel Nember & Garden invites you to experience a holiday in Jesolo Lido amidst the sea and nature, culture and open spaces.
Take the opportunity to stay in a family atmosphere in a peaceful area of Jesolo just a stone's throw from the sea and from your evening stroll.
Have you been planning your family holiday all year? Is it just you and your loved one? Would you like some information on the holiday environment that surrounds you?
Don't hesitate to contact us at info@nember-garden.com. A private beach, swimming pool with terrace bar, a courteous welcome, customised cuisine and contact with our customers are our trademarks.
Special Offers & News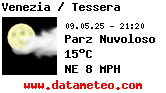 NEWSLETTER
For get to your email informations, offers and promotions, subscribe to our newsletter.